Why the XRail Wetgear Hanger?
Conventional wetsuit hangers stress the shoulder and neck areas…
Let us tell you some good reasons for the XRail Wetgear Hanger! An adult's wetsuit can weigh an extra 2 to 4 kilograms (depending on its thickness) once it's been rinsed.
That means by hanging it from a traditional hanger, the neck and shoulder areas are bearing significantly more additional weight than they were designed for.
Over time, drying your wetsuit this way will therefore stress these two crucial areas of your suit, with that stress compounded as the neoprene becomes weaker.
So even though you may think you're extending your wetsuits lifespan by using a hanger, you're actually hastening the speed in which it deteriorates.
And once the elasticity of these areas is compromised, your entire suit becomes about as effective at keeping out water as a submarine with screen-doors.
In other words… useless.
What does being in the water with a damaged wetsuit feel like?
An icy blast of water when you hit the surface at speed… good for waking someone up, not so good if you want your wetsuit to keep you warm
Frustration after multiple trips back to the boat to drain your wetsuit… because seeing an exotic shipwreck on a dive is overrated anyway
Extra weight and more drag when swimming… totally ok though, if you're a triathlete with a goal to finish in last place
Unlike rips, holes or broken zippers, there's also no fix for neoprene once it's been stretched.
This means that preventing your wetsuit from getting to the point where it turns you into a human water balloon whenever you go under is key to extending its lifespan.
Everyone 'makes do' with conventional hangers because everyone has access to at least a few in their closet.
And even then, when you finally realise you need something else, you buy a "purpose-built" wetsuit hanger. Which is often more or less a glorified version of the hanger you plucked from the closet earlier. Except they're about a million times more expensive… give or take a million.
At least the clothes hanger was free, right?
Draping it over a fence won't dry it properly. You can't take a clothesline with you everywhere you go. And finding somewhere to hang your wetsuit, hood, gloves and boots that promotes fast drying, but won't' have you scattering everything in four different locations is difficult.
That's where we come in.
Introducing the XRail Wetgear Hanger by EXIT… the secret to making your wetsuit last longer.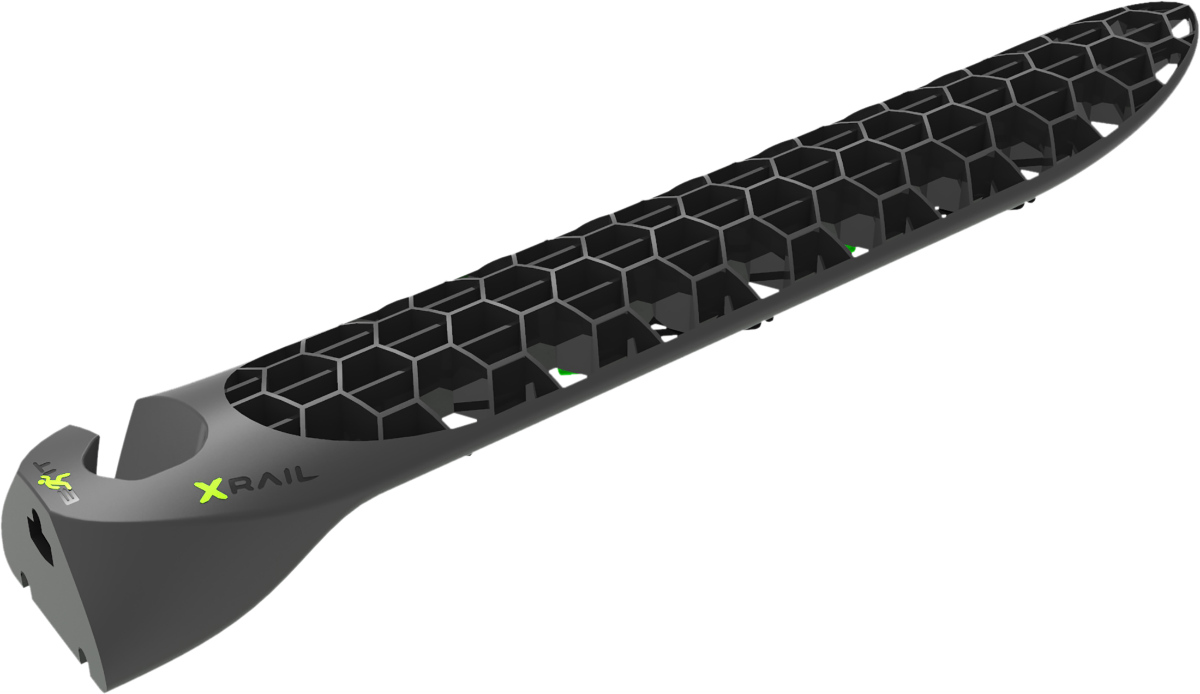 The XRail hangs your wetsuit without stretching it, ensuring new wetsuits continue feeling new, old wetsuits keep kicking and that you can save money on buying a replacement.
It also:
Evenly distributes the weight of your wetsuit by folding it at the waist, taking the burden of carry off the neck and shoulders and eliminating stretching that would otherwise render your wetsuit ineffective.
Dries your wetsuit evenly thanks to its hexagonal cell construction that promotes airflow and gets you back in the water sooner.
Won't crease your wetsuit at the waist like traditional hangers thanks to the width of its main arm.
Allows you to hang your wetsuit up in an almost endless variety of places so you can always find somewhere to dry your wetsuit.
Won't buckle under the weight of all your gear courtesy of its sturdy plastic construction that can support up to 5kg.
Is made from 100% recycled plastic with minimal packaging, which reduces unnecessary waste and makes it tremendously eco-friendly.
Fits wetsuits and wetgear of all sizes unlike some hangers that are limited to a certain size of suit.
If you've been looking for a hanger that dries without damaging your wetsuit and wetgear?
Traditional wetsuit hangers stretch your wetsuit around the shoulders and the neck area.
As the neoprene is stretched, the seal around the neck becomes looser, allowing water to infiltrate your suit.
And given you're wearing a wetsuit because the water is cold, any leak is a bad leak and no amount of wettie warmers (see: peeing in your wetsuit) are going to keep you warm.
With a leaky suit you can kiss long surf sessions in once-a-decade waves goodbye and say see you later to the days when you could dive without getting chilly.
XRail is a practical, reliable, convenient and affordable alternative to a wetsuit hanger. Designed to save you money on purchasing a new wetsuit by greatly extending the amount of times you can wear your current one.
Kitesurfing fanatic and founding member of the Irish Kitesurfing Association, Kieran Sammon, developed and tested this awesome product.
For people who share a passion for watersports and water related activities… just like Kieran.
For the price of a XRAIL you get peace of mind knowing your wetsuit won't stretch when it's drying
€34.90 incl. VATAdd to cart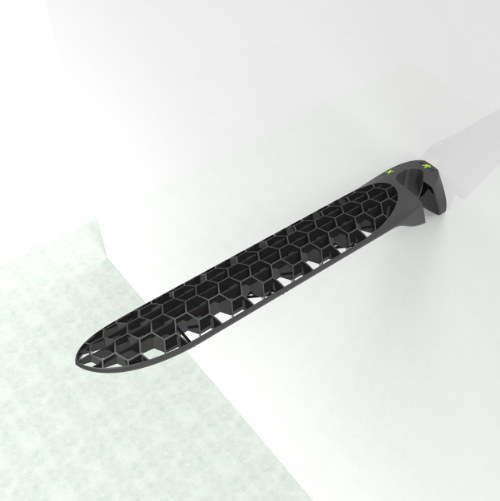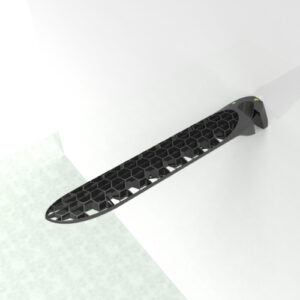 Affix XRail to a surface of your choosing, ensuring it's out of direct sunlight with ample ventilation.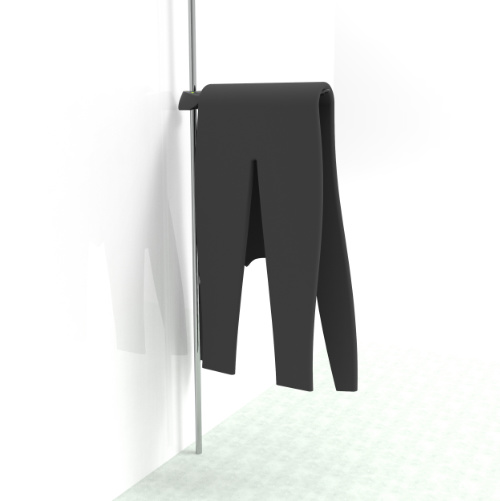 Drape your wetsuit over XRail's arm at the waist making sure to evenly distribute its weight and turn it inside out for faster results.
Clip your gloves, boots and hood to the bungees underneath XRail.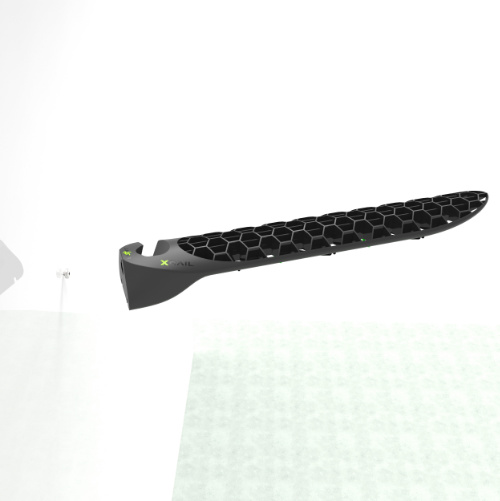 Once dry, simply slide your wetsuit, hood, gloves and boots off, and enjoy getting into dry gear.
Who can benefit from using the XRail Wetsuit Hanger?
XRail is for anyone engaged in watersports or water activities who wants to preserve the quality of their wetsuits and wetgear and is tired of traditional hangers. This includes:
Kitesurfers
Wakeboarders
Triathletes
Surfers
Recreational divers
Windsurfers
Open water swimmers
Canoeists
Stand Up Paddleboarders
Kayakers
Water photographers
Commercial divers
This also extends to business owners and organisations such as dive charters and lifeguards who require multiple wetsuits and wetsuit accessories for their operations.