How does the XRail actually work?
XRail hangs and dries wetsuits without putting stress on the neck and shoulder area like a conventional hanger does, helping them last longer and reducing the frequency at which you need to purchase a new wetsuit. So you can spend more time in the water and less time shopping for a replacements.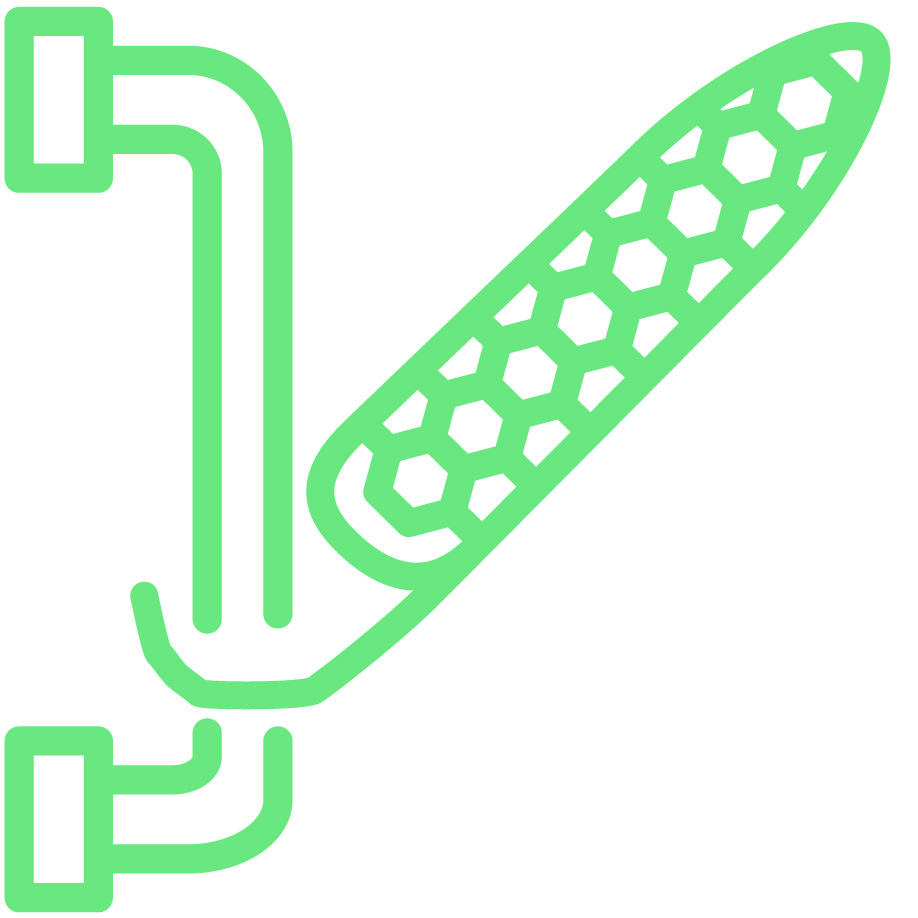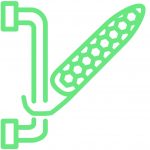 The genius behind XRail is its clever cantilever design, which allows it to be affixed to different surfaces by way of a hook for shower poles and a hole for screws to wall mount. So you can put it wherever you think will dry your gear the best. Without worrying about salt stains on the shower screen, slippery tiles or rust on your Ferrari (we can dream, right?).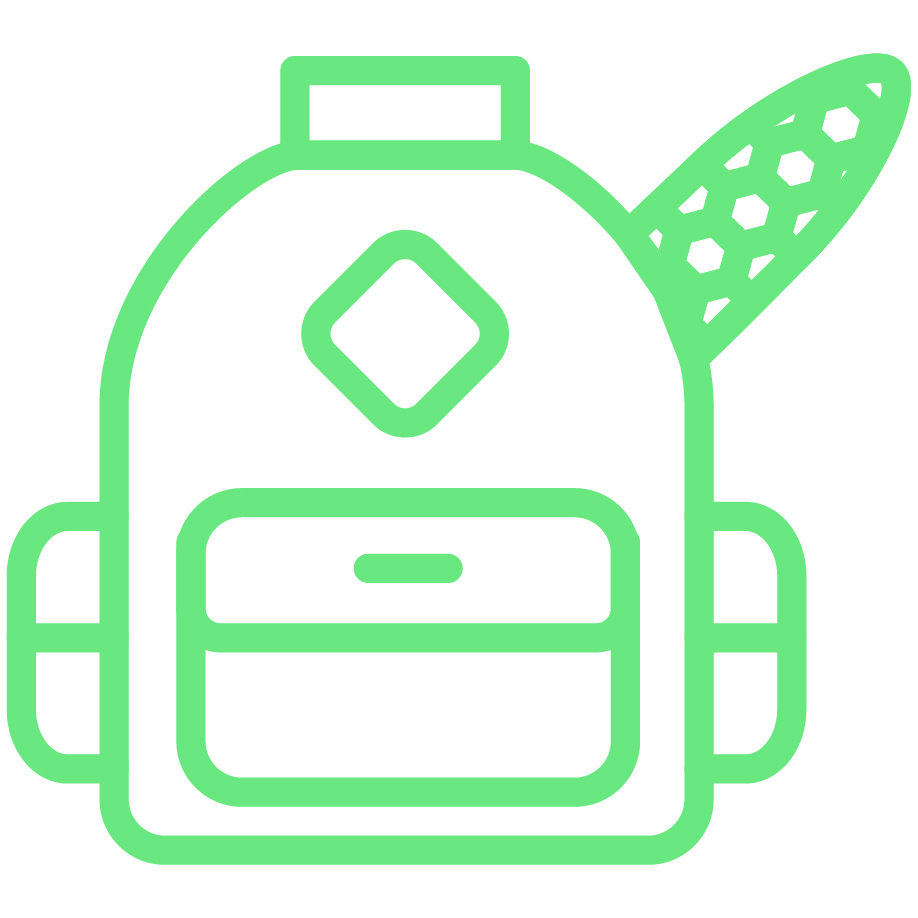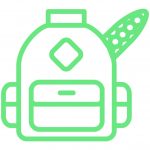 Throw it in your suitcase, board bag or even your backpack when you're travelling and enjoy peace of mind knowing it won't weigh you down. And because XRail is only one component, you don't have to worry about misplacing any small parts.  Then when you're done, simply take it down from the wall mount or slide it off the shower pole for easy storage.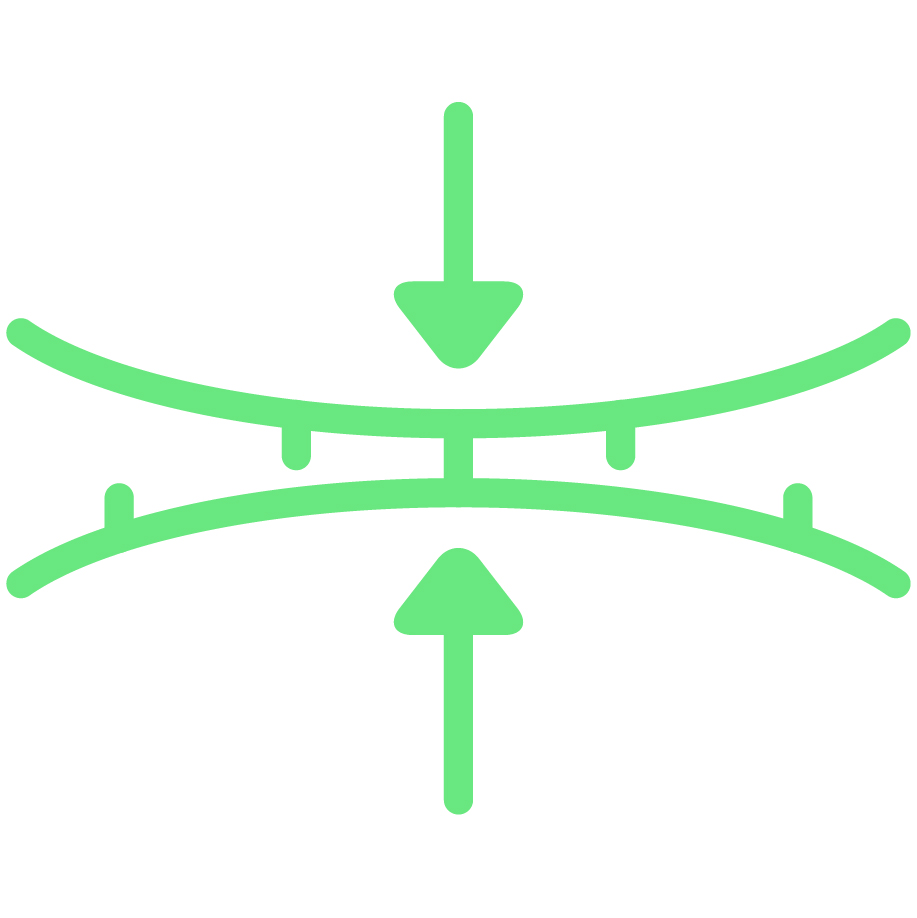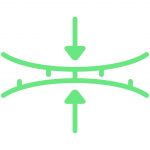 Bungee cord located discreetly under XRail lets you hang and dry your hood, gloves and boots at the same time as your wetsuit, without adding any extra bulk. This way you can keep everything in one convenient location and quickly grab your gear.
One garbage truck's worth of plastic finds its way into the ocean every minute. So for this reason we've made XRail as eco-friendly as possible. That means using 100% recycled plastic in its production and zero single-use plastics in its packaging.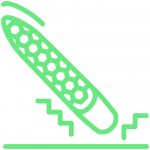 It's not enough for us to build products that work. We also build products that can stand up to rigorous usage. With lightweight yet sturdy materials such as ultra-strong plastic that's tested tough. So when you see those bag boys at the airport tossing your gear on the tarmac, you can rest assured your XRail will come out unscathed.
If you've ever draped your wetsuit over a fence, the shower screen or even the clothesline, you may notice the mid-section stays damp wherever it makes contact with the surface. With XRail's quick dry cells, air can now flow freely to this otherwise hard to reach area. Ensuring an even dry and reducing the chance of mildew build-up.
Where can I attach my XRail?
Hang by a screw with XRail's wall mount to a flat surface or use its hook to affix it to a shower pole in an area conducive to the drying of wetsuits and wetgear.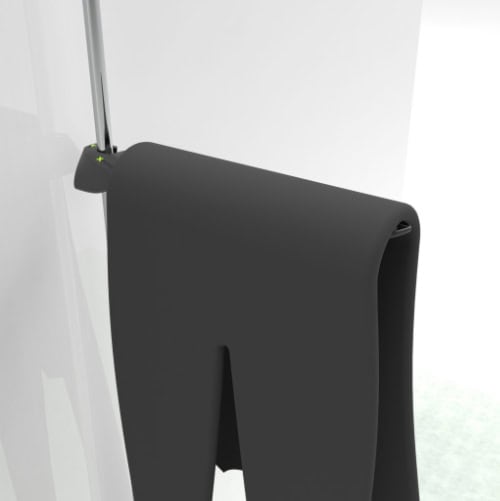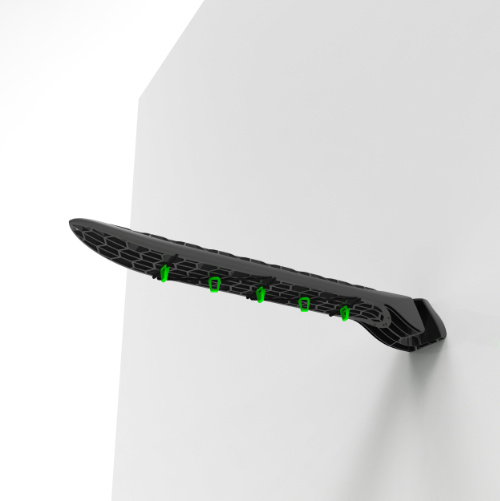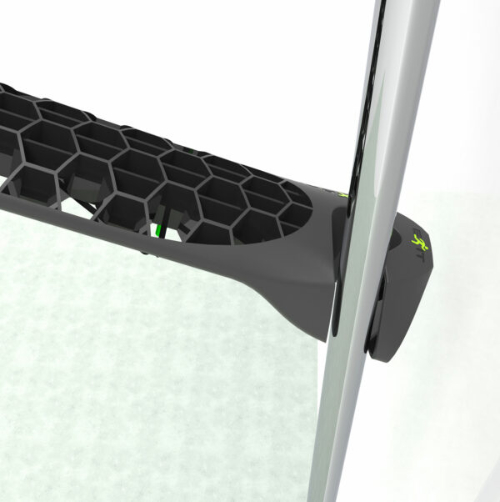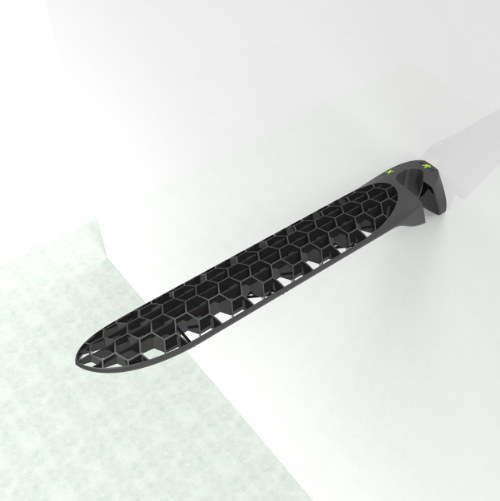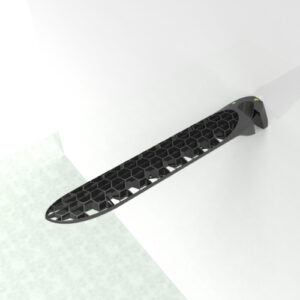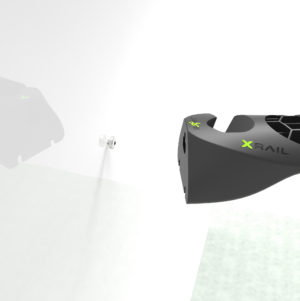 Weight: 0.35kg
Length: 500mm
Max load: 5kg
Screw size: 6mm
Width: 75
Height: 60
Pole niche diameter: 18mm – 25mm
Recommended load: 5kg
Materials: 100% recycled plastic & elastic.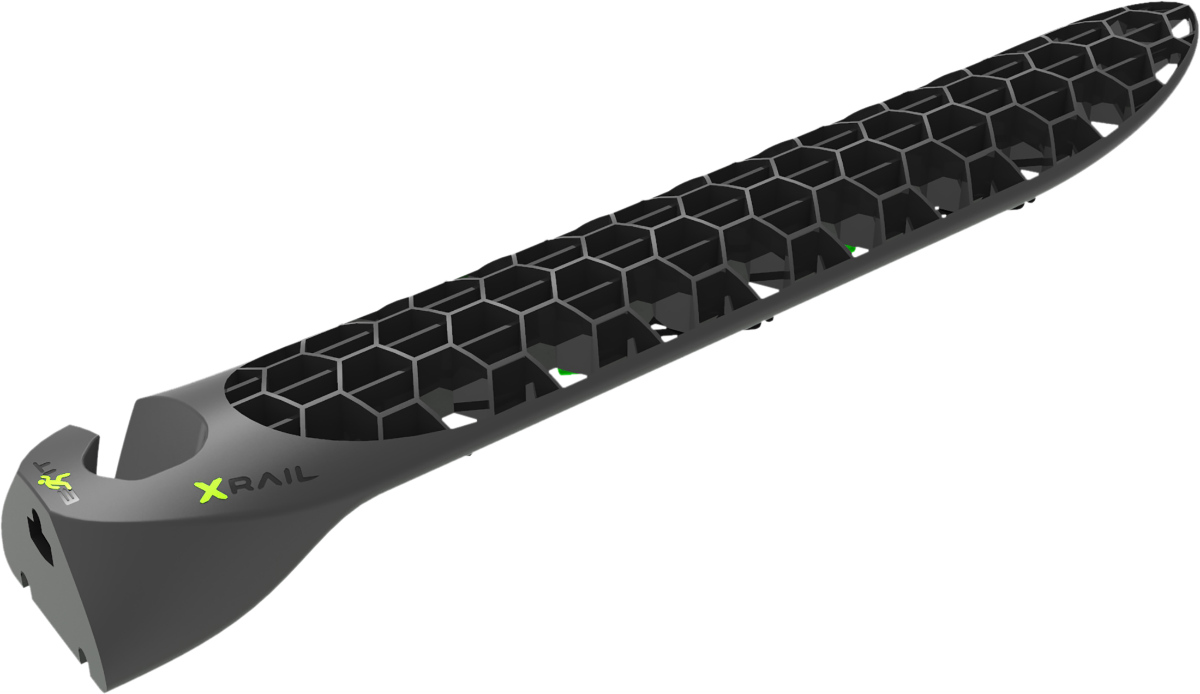 Your wetsuit deserves a holiday from traditional hangers.
Treat it to an XRail vacay today.
€34.90 incl. VATAdd to cart