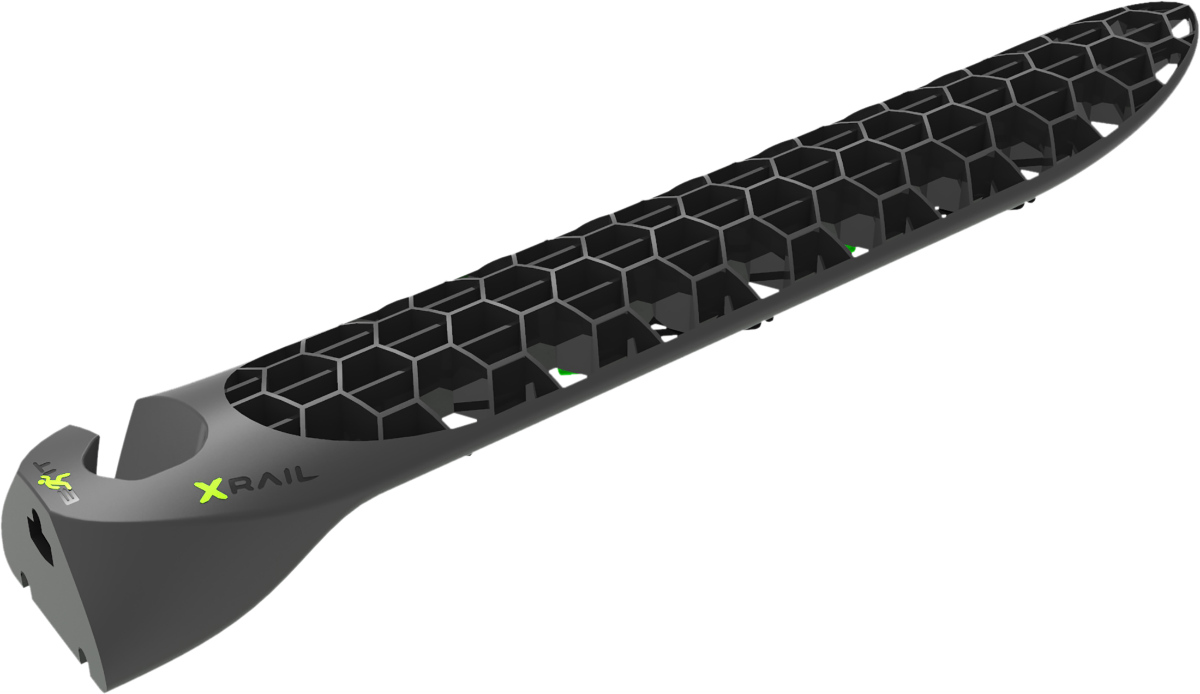 Looking for an alternative to a traditional wetsuit hanger?
XRail Wetsuit Hanger by EXIT, the secret to making your wetsuit, hood, gloves and boots last longer.
The XRail Wetsuit Hanger is a revolutionary new tool that eliminates the strain traditional hangers put on the neck and shoulders of a wetsuit when drying. So new wetsuits stay feeling new and old wetsuits keep kicking.
Don't stretch your wetsuit.
Hang it with XRail and dry it right.
Extending the lifespan of your wetsuit, hood, gloves and boots is as easy as hanging them with the XRail Wetgear Hanger.
Good quality wetsuits are expensive, so why use conventional hangers that stretch and damage them? With XRail you can now give your wetsuit the level of care it deserves. Ensuring new wetsuits continue to feel new and older wetsuits can get you through a couple more seasons.
This way you keep enjoying the watersports and activities you're passionate about, while reducing the frequency at which you need to purchase a new wetsuit, saving you money in the process.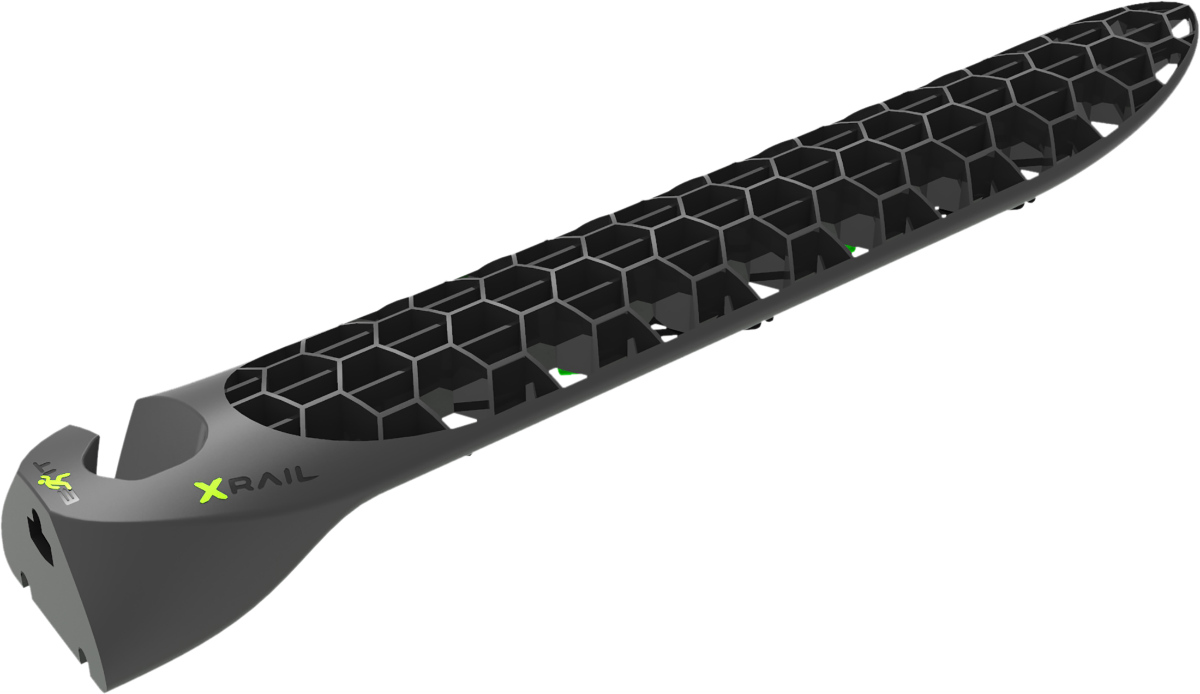 Infinitely better than a hanger…
a worthwhile investment!
Lightweight with minimalist features, you can attach XRail to your shower pole, to a wall or a frame without taking up valuable space in your home, garage, shed or on your boat.
Longer lasting wetsuits guaranteed
By draping your wetsuit over XRail at the waist, it can be rinsed and left to dry without stressing the shoulders and neck area. Protecting your new suit from leakage and maintaining the shape of your old one.
A conventional wetsuit hanger is little more than a glorified clothes hanger.
XRail on the other hand can do everything a hanger can do, but better. Making it easy on your wetsuit and your wallet.
Easily holds all your gear
XRail's plastic construction makes it strong enough to support 5kg worth of wetsuits (any size), hoods, gloves and boots at the same time. For when you want all of your gear dried quickly and evenly on a hanger that won't snap.
HUX is made from repurposed fishing net which has either been reclaimed from the ocean or stopped from going to landfill.
HUX is specifically designed as a complement to the XRail to allow the XRail hang in even more ways.
HUX also allows you use the XRail in your wardrobe for off-season long-term storage.